Botanic Cleansing Mist - 16 ounce Landfill Degradable REFILL Bottle
Botanic Cleansing Mist - 16 ounce Landfill Degradable REFILL Bottle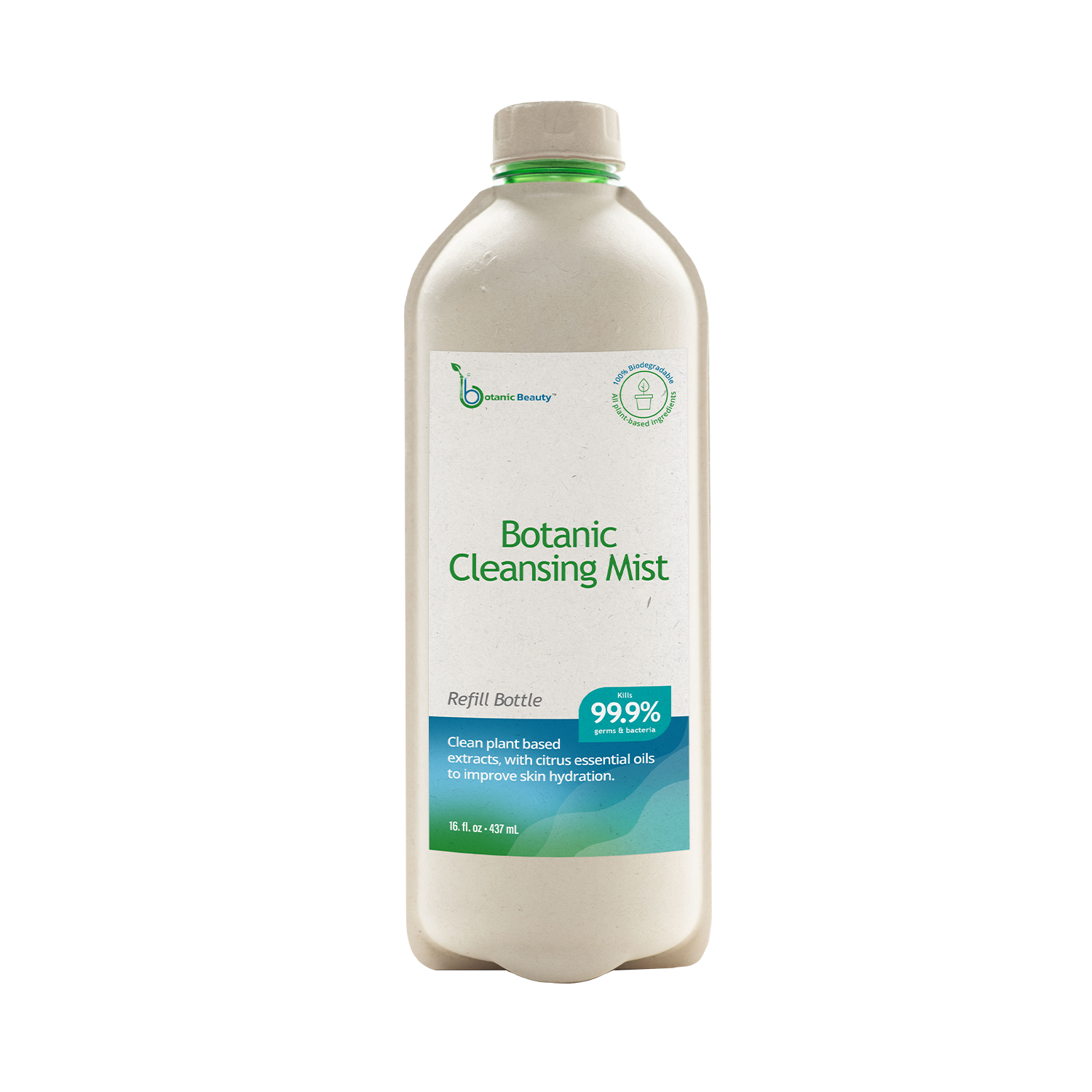 Plant Based
100% Biodegradable
Natural Essential Oils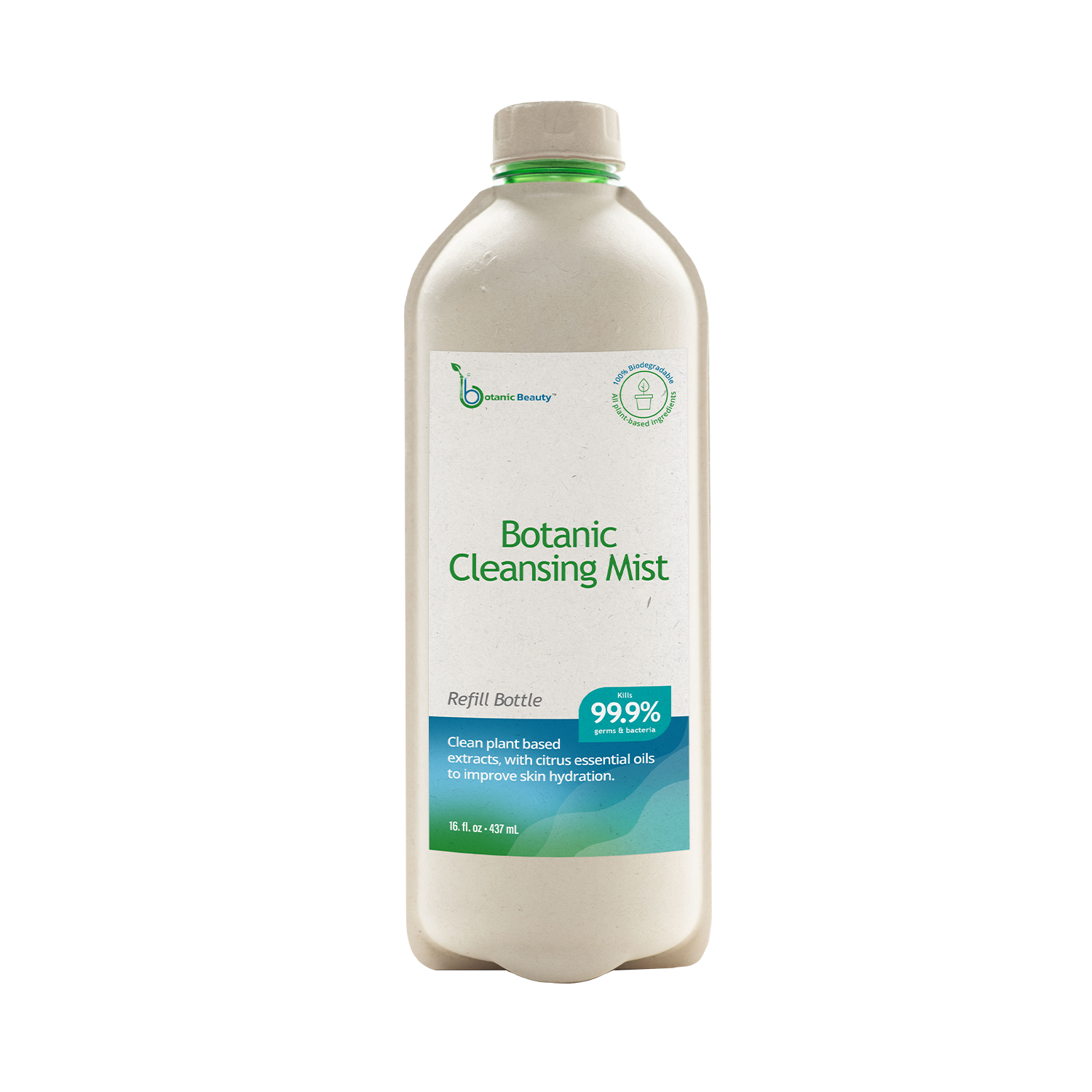 Botanic Cleansing Mist - 16 ounce Landfill Degradable REFILL Bottle
Clean plant based extracts, with citrus essential oils to improve skin hydration.
Kill 99.9% germs & bacteria
16 fl. oz./ 437 mL
Number
peoples
have this in their carts right now.
Description

Clean, aromatic essential oils

 

smell great in

 

your personal space, and help reduce germs and bacteria that can transmit disease. 

Use Obsessively: REFILL your 1 oz personal spray bottle up to 16x or share. No harsh smells or hand sting. Cleanses surfaces even reusable face masks. Let air dry.

Active Ingredient: 70% Organic PLANT BASED antimicrobial with essential oils so it won't dry your hands out. 

Organic/safe for all ages, effective microbial protection at the skin barrier. Organic assures no added solvents or pesticide residue. This is not a petroleum based biocide, it's CDC approved LIQUID ethyl alcohol plant extract that sprays on hands, surfaces/masks without harsh smells and solvents. 

Free from harmful industrial residue or farming pesticides, benzalkonium chloride and triclosan.

Container is landfill renewable (anaerobic)
This landfill degradable bottle bypasses recycling and REDUCES TRASH, renewing quickly in normal landfill conditions - just trash it!

Other Ingredients: Deionized Water (Aqua) • Pink Grapefruit (Citrus paradisi) Essential Oil • Lemon (Medica limonum) Peel Essential Oil

 • 

Lime (Citrus aurantifolia) Essential Oil

 • 

Litsea (Litsea cubeba) Fruit

 

Essential Oil 

• 

Mandarin (Citrus reticulata) Essential Oil

• 

Sweet Orange (Citrus

 

aurantium dulcis) Essential Oil. 



Review us on your Feed
Vegan
Sustainable Packaging
Cruelty-Free
No Harsh Chemicals
Nothing added
Eco-friendly is Easy
1 Our products are designed with their entire life cycle in mind
2 Refillable and reusable containers reduce waste
3 Biodegradable packaging that actually breaks down in a landfill when you're done